In the US alone there are over 95,000 fashion "establishments." Now more than ever you see the uprise of "Shop Small" and supporting small business but what makes a business stand out?
At YAL we think it's our story and our passion. I said down with owner and designer, Ayala, to get some insight about why she started YAL and what inspires her to make clothing for you, the modern modest fashionista.
We sat down (social distanced, of course!) and went back and forth on some information we though you would want to know!
Q: How did you get the idea for YAL New York?
A: Teddy, my husband actually started YAL New York. He saw the demand for modest clothing with a modern twist; he saw the need. People wanted to look put together and fashion-forward but stay within modest guidelines.
The modest guidelines require women to cover their collarbones and elbows and a lot of times many companies would produce sweaters that were below the collarbone and they were forced to put a T-shirt underneath. So we made fashion forward knit tops that would be covered in all aspects and make you look more put together.
Q: Who/what is your inspiration?
A: My inspiration are all these hard working women and moms that take care of their family, their business, their careers and their household and somehow always look presentable! When designing a collection, I think of how they would want to look but make sure to add in comfort and functionality. Women are always juggling so much, I want to make getting dressed fun and effortless.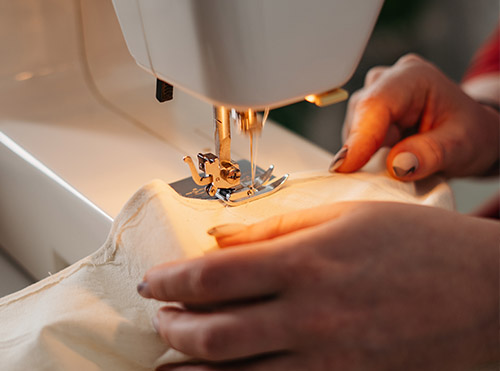 Q. What is your creative process? How do you get unstuck?
A: My creative process is gathering ideas from fashion trends, nature, my everyday life and things that I like to wear so on and so forth. After I have my ideas together, I sit and think what I would like to wear and what would make me feel good.
Over the years, I have studied our customers and have their style and needs in mind. I combine that with my taste and personal touch! I actually got stuck the other day! I couldn't come up with any new ideas. I walked away from it – I went to spend time with my kids! They got my mind going! I came back with a bunch of ideas. Something as simple as seeing someone in a dress I like can trigger an influx of ideas!
Q: How involved are you from conception to production?
A: I design all the tops and skirts with an amazing team who perfect the fit and design. I choose all the colors for all the items; I choose the fabrics I would love to wear. I do get help from another designer who helped perfect the fit for YAL New York.
I communicate with our manufacturers about each sample and making sure the line is perfect! I organize the e-commerce photo shoot, the catalog, backend the website.
When YAL first started out I would just give my opinions on the designs and over time as I learnt the business and the customers tastes was I able to design a line for YAL and haven't stopped since!
Q: What is your favorite part of the process (conception to production)?
A: My favorite part of the process is getting the samples after I've designed them. Sometimes I think of ideas and not sure how the colors will mesh or flow. When I get the package of samples I get so excited when it comes out better than expected! As I get new samples it just motivates me to design more styles and makes me feel accomplished.
Sometimes seeing a color on a color card, I like it but when the sample comes it just too much on a top. I have to use my imagination and hope it comes out as nice as I expect.
Q: Do you have a favorite collection or piece?
A: I love creating hoodies - I love to wear hoodies, who doesn't?! My favorite piece from the Fall line right now is the hoodie with the stripe down the sleeve with the matching skirt. This skirt is so comfortable and easy to wear.
Q: How do you want women to feel in your clothes?
A: I want women to feel empowered and confident that they can look great while being modest! When I design the line I imagine what a working mom, a working woman would want to wear to look put together and while still being comfortable. When you feel confident about yourself your mindset is confidence and your day will feel different.
---
Working for a small family owned business, you get to see a different side of things. You can see the love that goes into a clothing line from idea and production and feel the incredible sense of pride that goes in to every piece. This pride and love make such a difference in the quality of clothing that you receive and we hope you can feel it too!