We know no one likes to be out of the loop when it comes to trends and this Spring is no different. Wondering where to start since Spring is right around the corner (seriously, please hurry… love, all of NYC!)? We can help!
Even with watching fashion shows at a distance this year, designers really showed up and made their stance on Spring trends heard. This Spring will be a mix of classics and novelty pieces with a lot of comfort build right in since we're all still home…
Here are the trends that caught our eyes:
PINK! Okay, more specifically bubble gum pink, but we're challenging that because we're not all in Middle School anymore. While we love the nostalgia factor, we're loving the more sophisticated version of this. Think, blush and baby pink. You can get the most out of the bubble gum trend while purchasing pieces that are more classic. Our blush pleatedsuede skirt is perfect for this trend! Looking for something a bit longer? Our chiffon midi is your skirt! Light and flowy for Spring and Summer! It's the perfect feminine addition to every closet.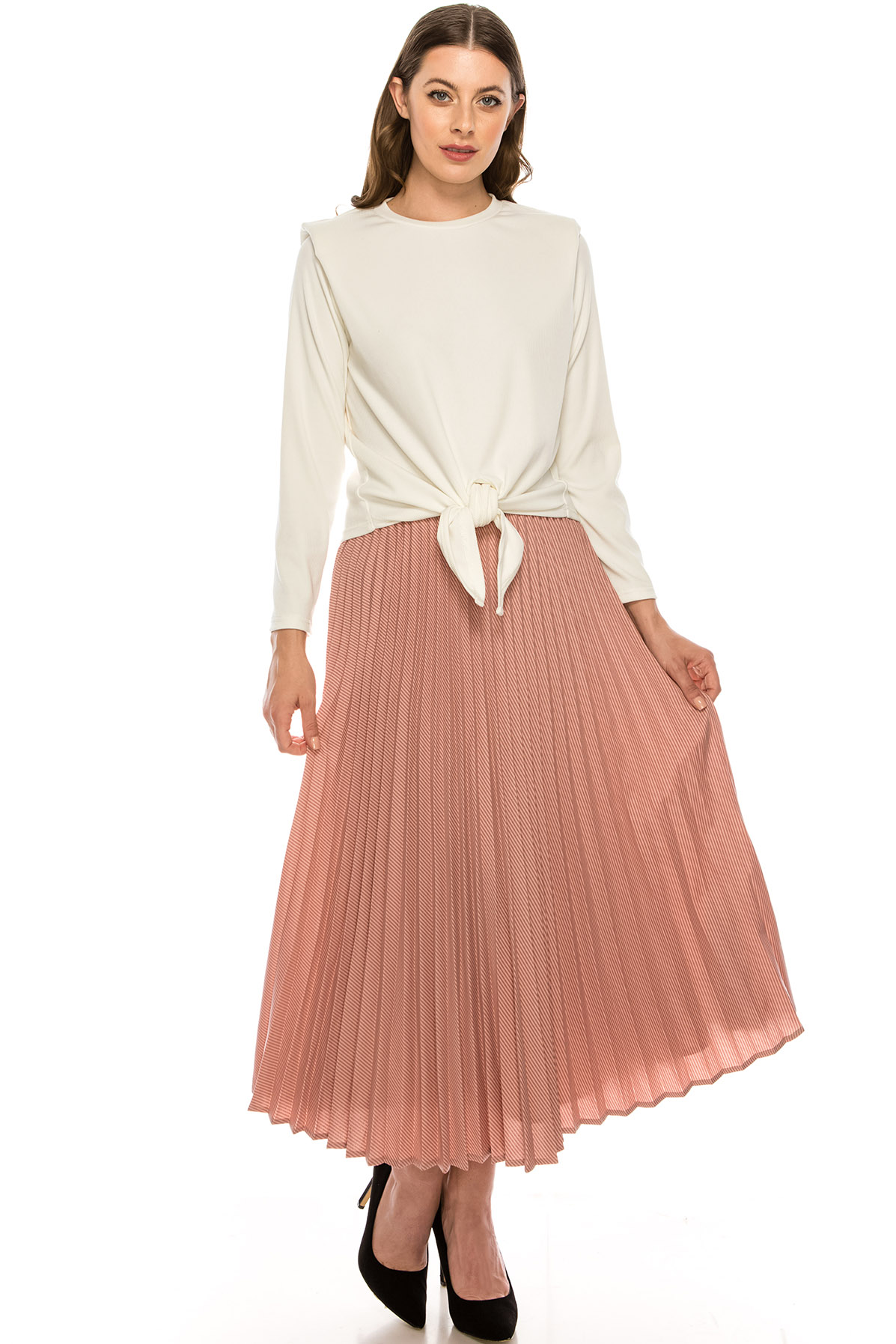 Tie Front Top
Pink Chiffon Midi Skirt
SPORTY FITS! Remember when everyone wore matching sweatsuits? Well, think that but elevated! This is your WFH look but next level. Since athleisure will be around for a while, we know this is a trend worth investing in. First place in our mind for this is YAL's Zip Front Striped Sweater; it gives us serious varsity jacket vibes making it perfect for the sporty look! Next up (a close second!) is our t-shirt hoodie. This hoodie has a layered look built in, making getting dressed even easier!
NOVELTY KNITS! Bobby Schuessler of Who What Wear "can't getenough of novelty knits" and that makes them enough of a trend for us! Think fun prints, fun materials, and bold colors here! We are loving the bold print of our Metallic Fig Leave Top for this trend and our Colored Peaks Cardi! Seriously, we hope this trend stays around because we are obsessed with making statements with our tops!
EASY DRESSES! A staple in every YAL NEW YORK collection is a launch of easy dresses - this season is no different. All of our dresses are easy to wear, comfortable and wearable across the seasons! This Spring we hit two trends in one with our zip dresses. Our zip dress comes in camel, black, and navy. This dress is a sporty look and ready to be worn for any occasion.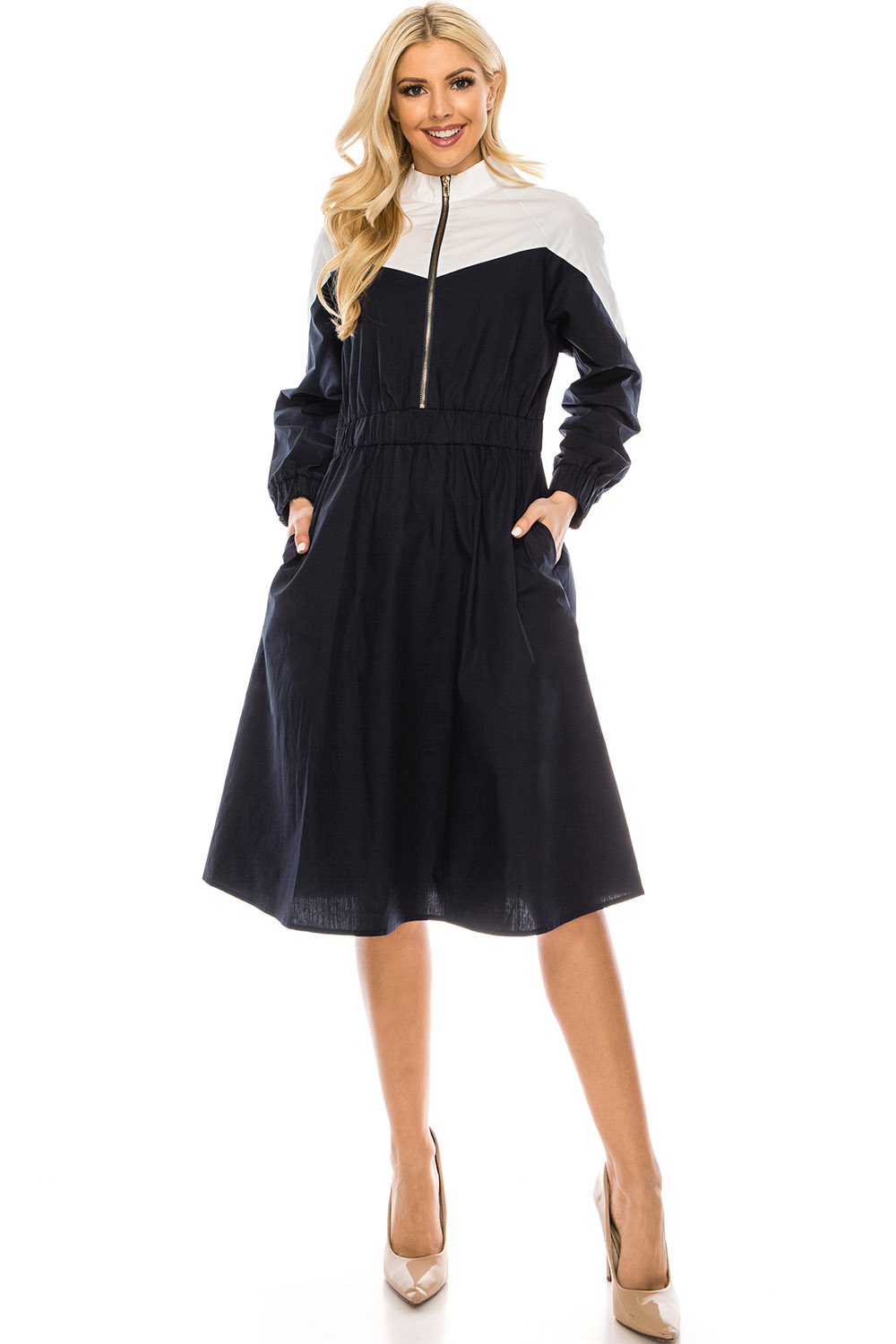 We hope this makes you feel a little more ready for Spring (and maybe brings Spring weather a little faster!). Happy Shopping!